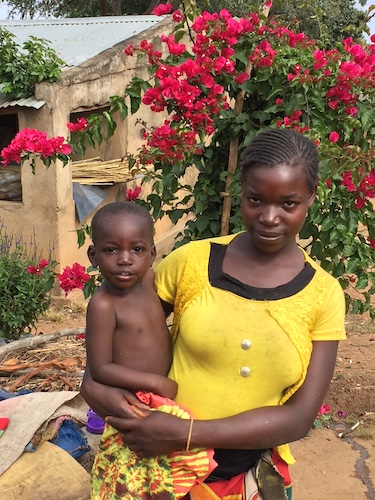 Our congregation has had a long-term relationship with The Outreach Foundation in Tete Province, Mozambique. Our "on the ground" partner, public health nurse Sebber Banda, trains women to serve as Traditional Birthing Attendants and trains both men and women to serve as Village Health Assistants in rural areas which are far from hospitals and medical clinics.
Following their training, the Village Health Assistants receive a bag of medical supplies that contains basic first aid supplies and general medications; while Traditional Birthing Attendants receive general instruments, cord clamps and other basic necessities for delivering babies. It's hard for us to imagine because we have easy access to hospitals, but for many in these remote villages, Traditional Birthing Attendants and Village Health Assistants may be the only medical support and care they receive.
Through our partnership with Sebber, Westminster is helping save lives… and improve the quality of life for our brothers and sisters in Tete. Birthing kits and well trained Birthing Attendants are dramatically improving the survival rate for both mothers and babies. Please note: A birthing kit. which costs only $200, contains enough supplies to deliver ten babies. How many births would your family like to provide?
To learn more about our ministry in Tete Province, Mozambique:
Please make your gifts to Westminster and designate for "Mozambique".