WELCOME TO THE KOINONIA YOUTH MINISTRY!
The Koinonia Youth Ministry believes that youth are not the "future," they are the right now. We prioritize the spiritual development of youth from 7th-12th grade who desire to deepen their relationship with Christ. We do this by providing several opportunities to gather in community. "Koinonia" is the Greek word for "communion" or "fellowship." We embody this through the following programming:
Sunday School and Youth Groups
Small Groups that meet weekly
Confirmation for 8th graders
Attending youth extracurriculars in order to cheer them on
One-on-one coffee, lunch, and dinner dates
Hanging out with our neighbors at Preston Taylor Ministries
A Junior and Senior High mission trip each summer
A week at the Presbyterian retreat center, Montreat, in Black Mountain, North Carolina
A robust "Youth Council" – a group of student leaders in our youth ministry
Church Basketball
And so much more!
Looking Ahead
Youth Sunday school
Youth Sunday School from 9:45-10:45 begins August 20th in the Koinonia Youth Café.
Youth Staff
Youth Offerings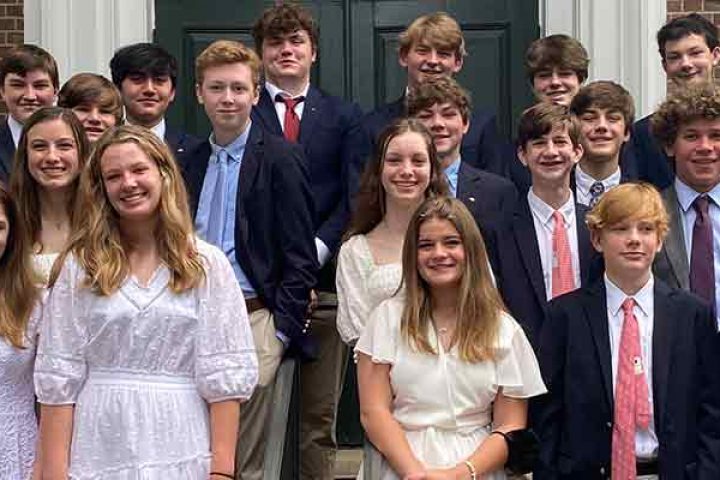 Sunday School is a time when we focus on Scripture – how God speaks to us through it and how we can use it on a personal level. Youth and volunteers gather for donuts, fellowship, and announcements before splitting off into their Sunday School classes. Time: 9:45 AM – 10:45 AM every Sunday Where: Koinonia Youth Café Classes: Senior High (9th-12th graders) – Room 87 8th Graders – Room 88 7th Graders – Room 89 6th Graders – Room 294 *For more information on 8th grade Sunday…