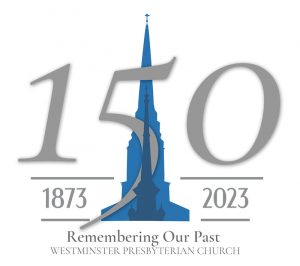 In 1972, the Rev. T. Hartley Hall, IV joined Westminster as senior pastor. Dr. Hall was a man of singular intellect and Calvinist sensibility. He was known for scholarly, well-prepared and Biblically-based sermons. Hall noted, "…you equip a person to handle decisions in the framework of Christian commitment. You don't want the church to be a hospital for the dying. You want it to be supportive for those who are in the midst of the conflict."
During his tenure, the church celebrated its Centennial anniversary and the Session launched a $500,000 Centennial Campaign, the largest in the church's history, to be used for "for our ministry here at Westminster, in the community around us and in the church's world-wide mission." The Session also recommended a unicameral system of church governance, eliminating the Diaconate and expanding the session to 48 elders. This change was approved by the congregation in 1978 and implemented in 1979.
Shortly after Hall's arrival, Hal H. Hopson was named Westminster's minister of music and his wife Martha the associate. Hall and Hopson began coordinating all the elements of the worship service and the music program rapidly expanded. By 1979, more than one hundred seventy-five members participated in six choirs and five handbell choirs.
Dr. Hall left Westminster to serve as the fifth president of Union Presbyterian Seminary (then Union Theological Seminary) from 1981-1994. He died in 2016 at the age of 87.
[Excerpted from Carole S. Bucy, Ph.D.'s article "A Brief History of Westminster Presbyterian Church," April 2009 and "The Centennial History of Westminster Presbyterian Church" by Coleman A. Harwell and the Tennessean]