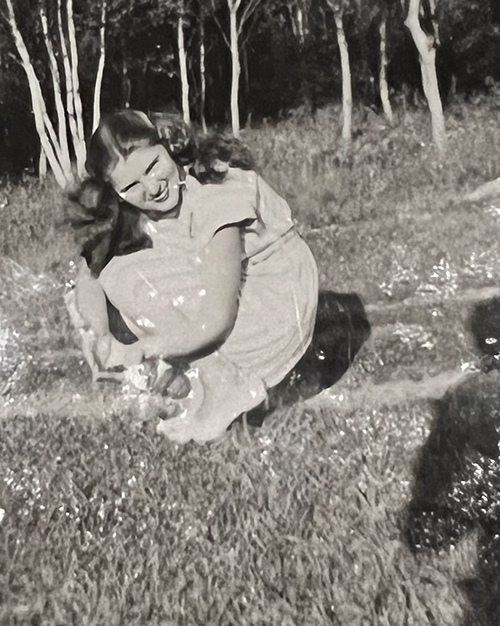 Dandelions and Dreams 
We are young as field flowers
The first warm day of spring.
Running to the top of hills,
We gather thoughts and dandelions.
Dreams fly, lighter than hours,
Magnetized by sun shafts,
Floating beyond our knowledge,
They're the hope of imagination.
Laughter drowns in Spring showers.
Wishes die in cold clay,
Or pry from a wedge of earth
In birth of new flowers and dreams.
– Lillian Drake (Mom)