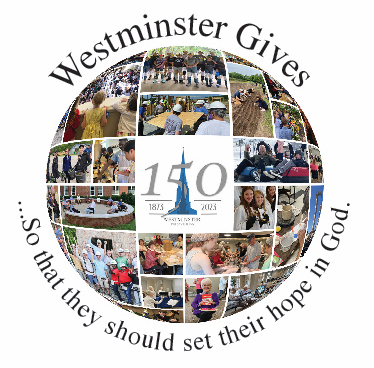 "I will forever be grateful."
Ms. Deana White, Habitat for Humanity Homeowner
Because of your generosity … Community. Commitment. A hand up. A brighter future. Twenty-nine times, Westminster has shown up to build a habitat home; to help with construction, prepare food, and offer support and care to a new homeowner. This is putting faith into action. Working side by side with a diverse group of neighbors, we find fellow pilgrims on the journey and we joyfully share life with one another. Our means of manifesting God's love is creating opportunities for all people. What a gift!
Listen to the words of Deana White, our homeowner who is a Metro Public School bus driver. Miss D. earned her associate degree from Kaplan Career Institute to be a positive role model for others. She aspires to work as a mentor for inner city children.
Jesus said that we should encourage one another and build one another up. Constructing a home together, Westminster members are the hands and feet of that love and grace in our world. Strong bridges are built. What binds us together is something profound; we experience our true humanity. As we consider our pledges for 2022, let us celebrate our practice of gratitude and generosity. That as we grow spiritually, we grow more into the likeness of the loving, generous God in whose image we are created.