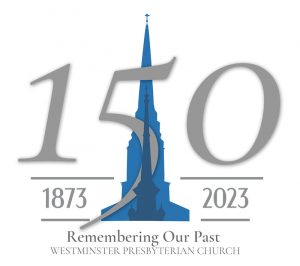 Rev. Dr. Daniel Patrick McGeachy III was Westminster's pastor from 1966 – 1972. The membership reached 2,000, even as the rise of Cold War politics, civil rights movements, student protests, and the Vietnam war all profoundly affected American society and our church. The Westminster Session voted to expand its benevolence giving to 50 percent of the annual budget.
In 1966, twenty members of Westminster joined with members of other local denominations to create the "Marketplace." This ecumenical project was supported by the Presbytery as a "coffee house" where young people could gather, talk, and perhaps share their frustrations. The Marketplace attracted a full house from the beginning, including 9th and 10th graders; this attracted the attention of Nashville police, who soon arrested 30 youth for violating a curfew for those under age 16.
Some church members were concerned about the topics being discussed and the people attracted to the Marketplace. A divided Session voted to continue its support while addressing some problems at the site. Then two young men under age 20 were arrested by the Metro vice squad on charges of possessing narcotics. Some reports suggested the arrests were made in the Marketplace; others said the arrests were made nearby (police later confirmed no arrests were made in the Marketplace). Due to continuing concerns about the Marketplace, its board (including Dr. McGeachy and other Westminster members) closed the site in December 1971.
Meanwhile, the church continued to expand its service to the community. In 1968 the Session created the Westminster School to serve children with learning disabilities. This community need was not being met in the school system. Beginning with one teacher and eight students, the school became accredited for students from kindergarten through the eighth grade. (In 1999, the school would become independent of Westminster, be renamed Currey Ingram Academy, and in 2002 move to its present location in northern Williamson County.) And in 1971, Westminster's Mothers' Day Out (now Westminster School for Young Children) was also established.
In another landmark decision of the era, Martha Overholser was elected by the congregation in 1968 as the first woman elder at Westminster.
[Excerpted from Carole S. Bucy, Ph.D.'s article "A Brief History of Westminster Presbyterian Church," April 2009 and "The Centennial History of Westminster Presbyterian Church" by Coleman A. Harwell]