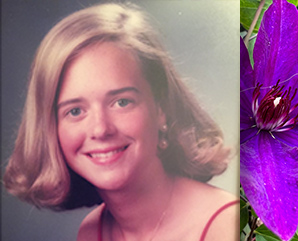 Katherine | The Morganton Years
Because it is a tradition, folks in Morganton and the surrounding areas drive the looped road that is filled with Christmas stations. They are located on both sides of the road and feature manger scenes, frosty, the Star of David, the Grinch – you get the idea. When Michael was old enough and McKenzie wasn't, Beth and I took him around the loop to see the lights. Michael doesn't remember it, which is why I never took my children to Disney World because I knew they'd never remember it. Anyway, the reason that the looped road was built was to give access to the Western Carolina Center, a facility for those who had extreme care needs.
It also was a tradition at Christmas for the youth from my church to sing carols at this hospital. We would enter a building with the twisting aroma of a cleaning agent on its target. Singing through the hallways and stopping just inside the door frames, we would visit patients who were expressionless, but thankfully there were smiling nurses who welcomed us. Each year we made sure to visit and sing for Clark, who had suffered a diabetic coma after he skipped a shot of insulin. We sang "Silent Night" while Clark stared at lights that changed colors on a wall. We sang "O Holy Night," as a nurse poured liquid protein into his gastrostomy tube and down into his mid-section. We sang "Joy to the World" to men who only yelled.
As we walked back to the van, Katherine Wilson, a senior, jumped onto the back of another senior, Darrell Wall and uttered a "Yee haw!" She cut through the darkness of the night. I love to remember her.
Her action captured ministry for me. Ministry moves from the cancer floor down three more floors to the room with the pink bow and within to the newest mystery of life. It moves from the one who filed for divorce to the roof leak in the parlor. It moves from a funeral to a wedding rehearsal. "Yee haw!" We move. We continue to move.
I don't remember if the youth and I ever talked about what we had seen at the Western Carolina Center. How does one put words around the heavy and the holy while sitting at a table at Pizza Hut?
I'm grateful for people who have the power to care so brilliantly day after day, after day…
Clark died in May 2019, twenty-one years after my last visit and after about five months since the last car saw Santa and his reindeer and then headed home. Yee haw!