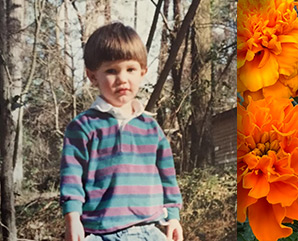 Associate Pastor, FPC – Hank Shell | The Morganton Years
At First Church Morganton, I was the Associate Pastor. One of the great perks was that it was a wonderful learning experience. For example, one Sunday I got up to lead the Responsive Call to Worship. "This is the day that the Lord has made," I proclaimed. The congregation was supposed to respond, "Let us rejoice and be glad in it." But I received silence, a very awkward silence. So, I read their response and again started in on my line. When I finished, there was again an awkward silence. Steve Eason, the Senior Pastor, broke the silence by calling out, "I think you have the wrong bulletin." Sure enough I had somehow picked up the bulletin from the previous week. The response from the congregation was uproarious laughter. Meanwhile, a member of the choir handed me the correct bulletin. I asked the congregation if they were now ready to proceed with worship.
The next Sunday on the Lectern, someone had made a cardboard arrow, which was large enough to be seen from the balcony, that, of course, pointed to the proper bulletin. "Ha, ha!" I said. Laughter was the congregation's response. "Are you ready now to proceed with worship?"
Being an Associate Pastor can be difficult, too. One learns pretty early that they are not the Senior Pastor. Because Steve was a very gifted and charismatic preacher, I had to learn not to suffer from a bruised ego.
Being an Associate Pastor also meant that I did a lot of things that my colleague didn't want to do, for instance, Children's sermons, Vacation Bible School, chapel for the preschool, etc. In other words, the children got to see a lot of me.
Just outside my office, which was located on the main corridor to the children's preschool, there was a bulletin board on which were photographs of the staff who worked at the church. That was the place where I overheard a mother ask her preschooler, "Who's this?" "That's Mr. Freddie, the sexton." "Who's this?" "That's Ms. Diane, the cook." I listened as they went around the board. "Who's this?" "That's Steve, the Senior Pastor." I knew that I was next, so I leaned forward in my desk chair. "Who's this?" "God" came the answer. Ten seconds later, Catherine Thomas and her young son Hank were at my office door. "We just wanted to see if God was in his office!"
Being an Associate Pastor can be difficult because one has to keep his ego in check.